By touching and holding the Sortifyd app icon you can quickly access key features of the app, right from the home screen on your phone.
A long-press of the app icon will display a menu of quick actions allowing you to add events, to-dos, and photos, or search your Sortifyd account by keyword.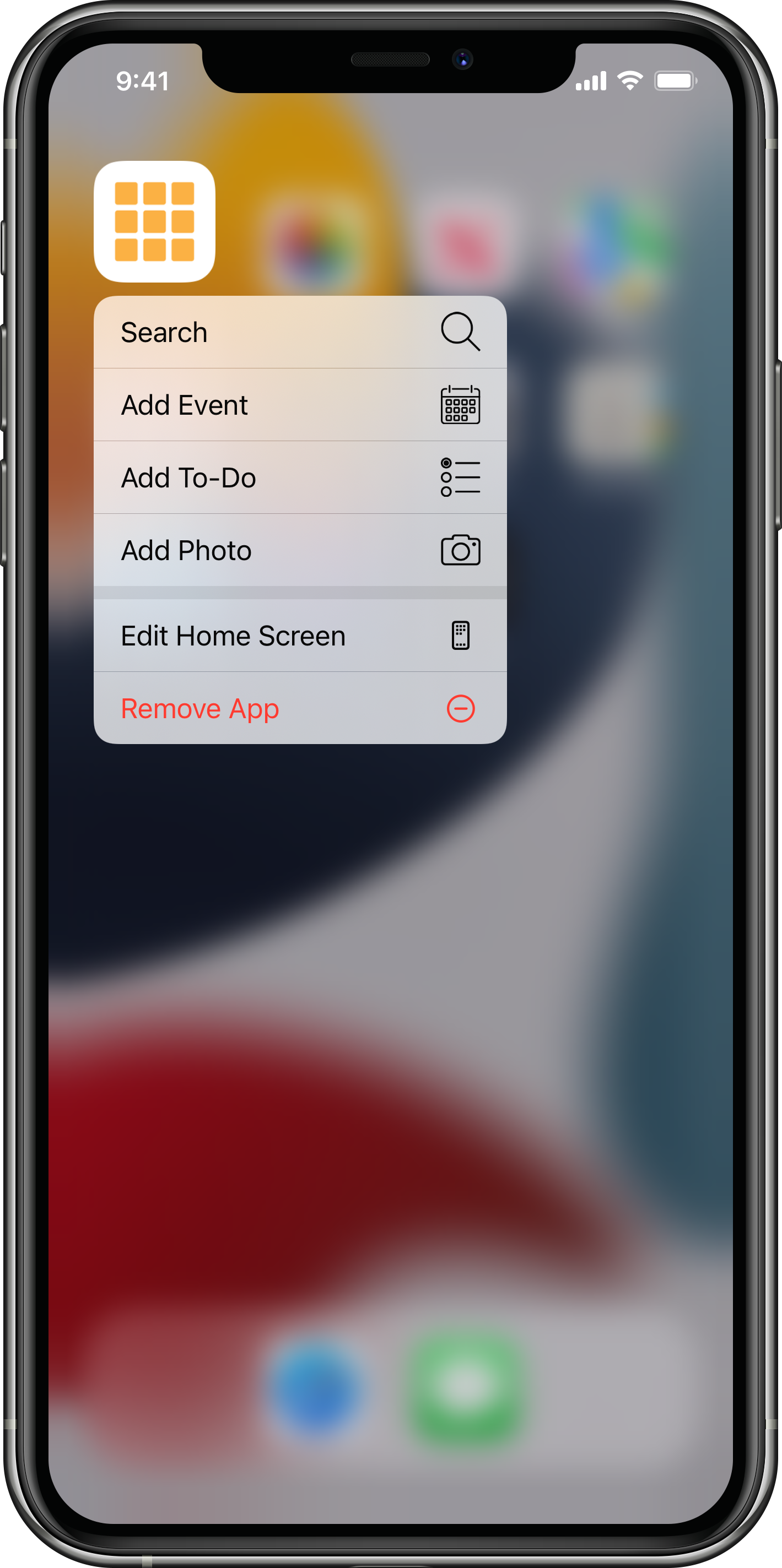 Note:
For your security, any access to your Sortifyd account through the long-press menu will require Face/Touch ID to unlock the app (if you have enabled that feature in the app).
The long-press feature is currently available only on Sortifyd for iOS. This feature will be released for Android in the next few months.