Sortifyd has nine boxes or categories to which you can add your records and organize every aspect of your life. Pre-defined folders in each of these nine boxes help you thoughtfully organize your documents, account information, passwords, notes, and pictures.
The Online access section of the screen for records has fields for adding your password and any website URL corresponding to that record. The screenshot below shows an example of an insurance record, where all details for an insurance record can be saved. The login and password information for this record is saved under the Online access section as noted above.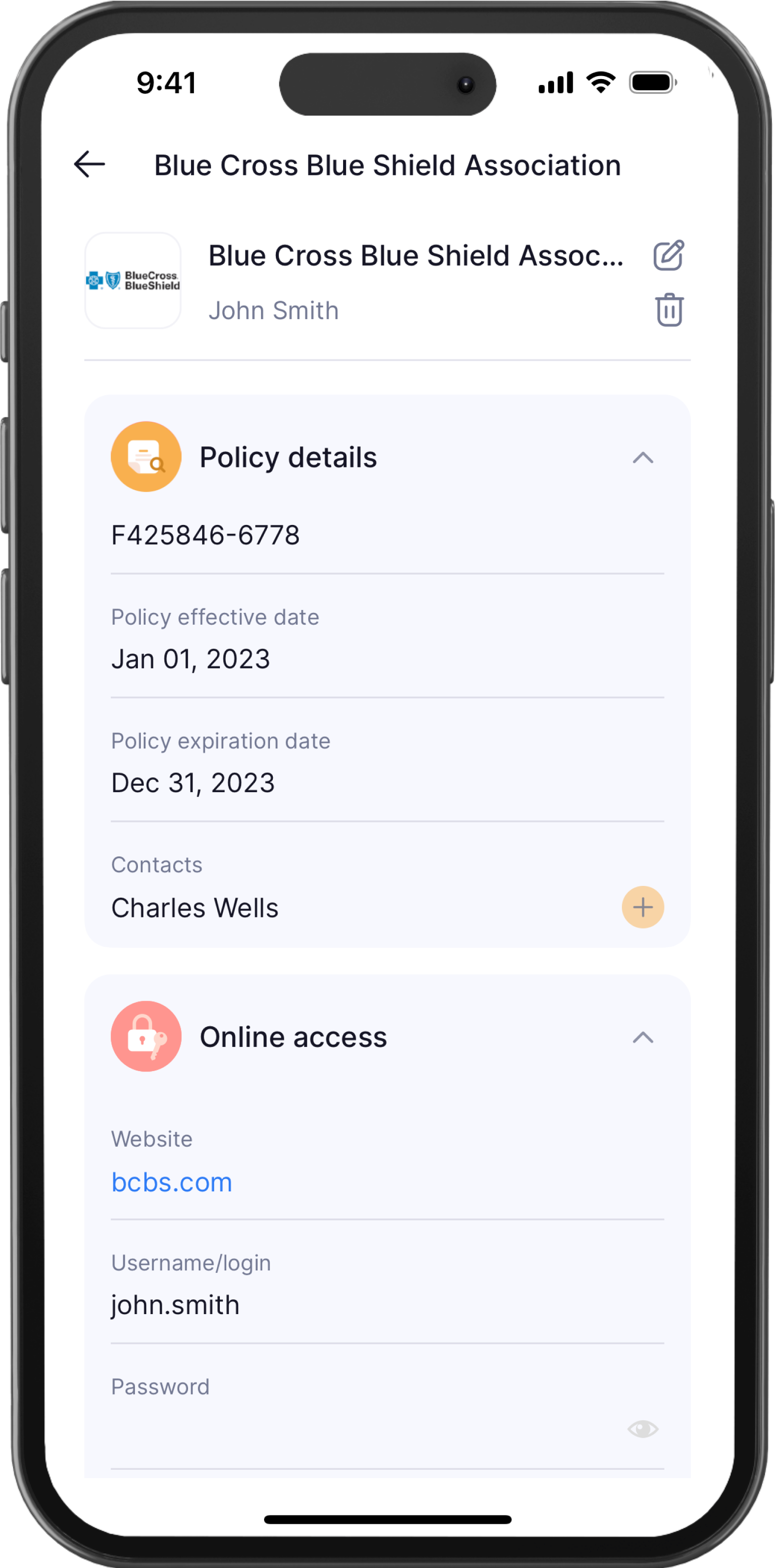 Note:
While you can also create a separate custom "List of Passwords" in Sortifyd if you would like, the search function in Sortifyd gives you very quick keyword access to anything you are looking for in your account, so you don't really need to save your passwords in a list for quick access. Instead, you can save them together with other details as a complete record and then quickly find them using search. Please see the support article Searching your Sortifyd account for additional details on the search feature.