With Sortifyd you can customize user access to grant family members access to only the information they need.
Need to share a certain box only with your spouse, but not the whole family? No problem! With user access, the primary account holder can pick and choose who has access to what category.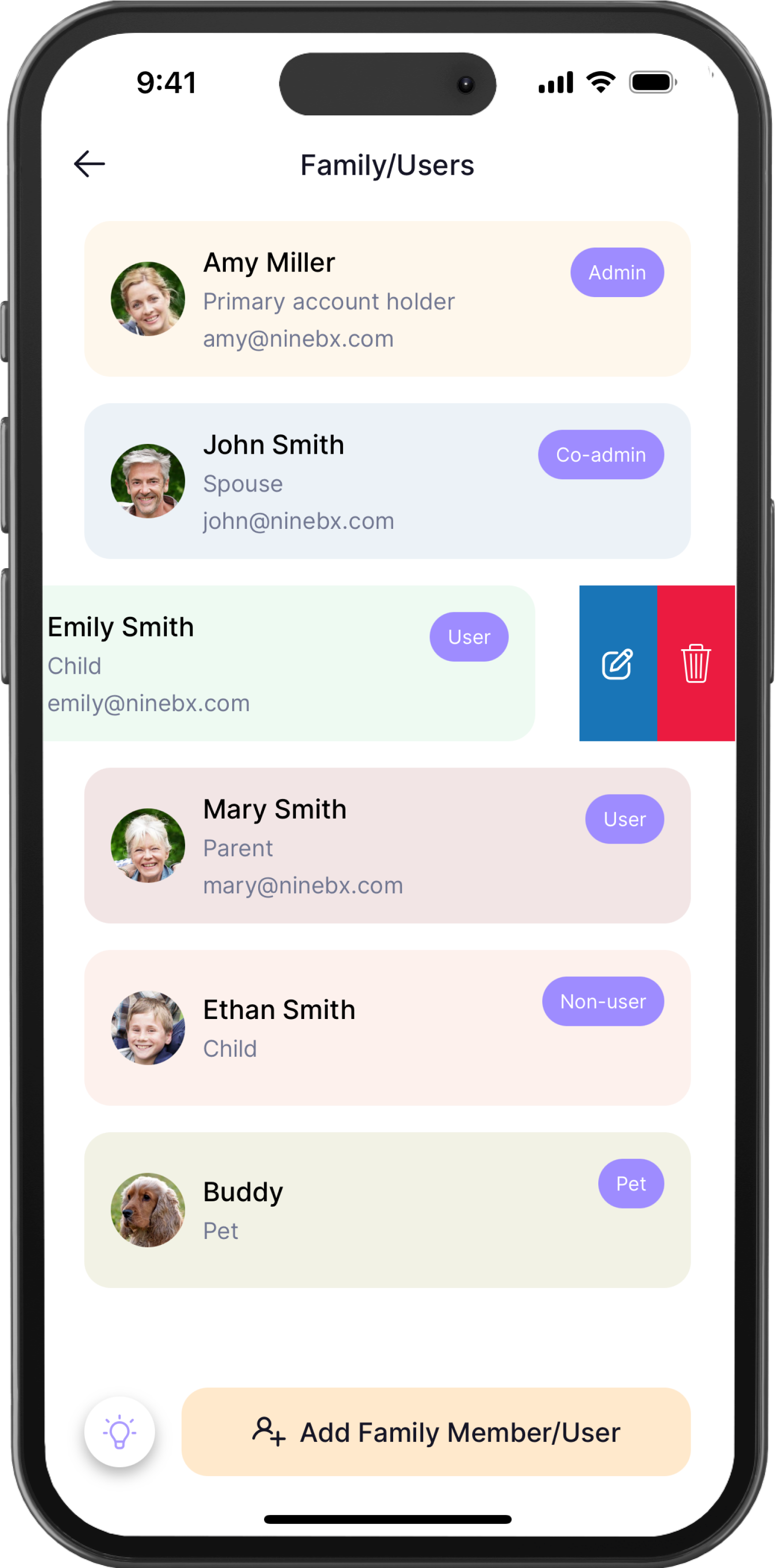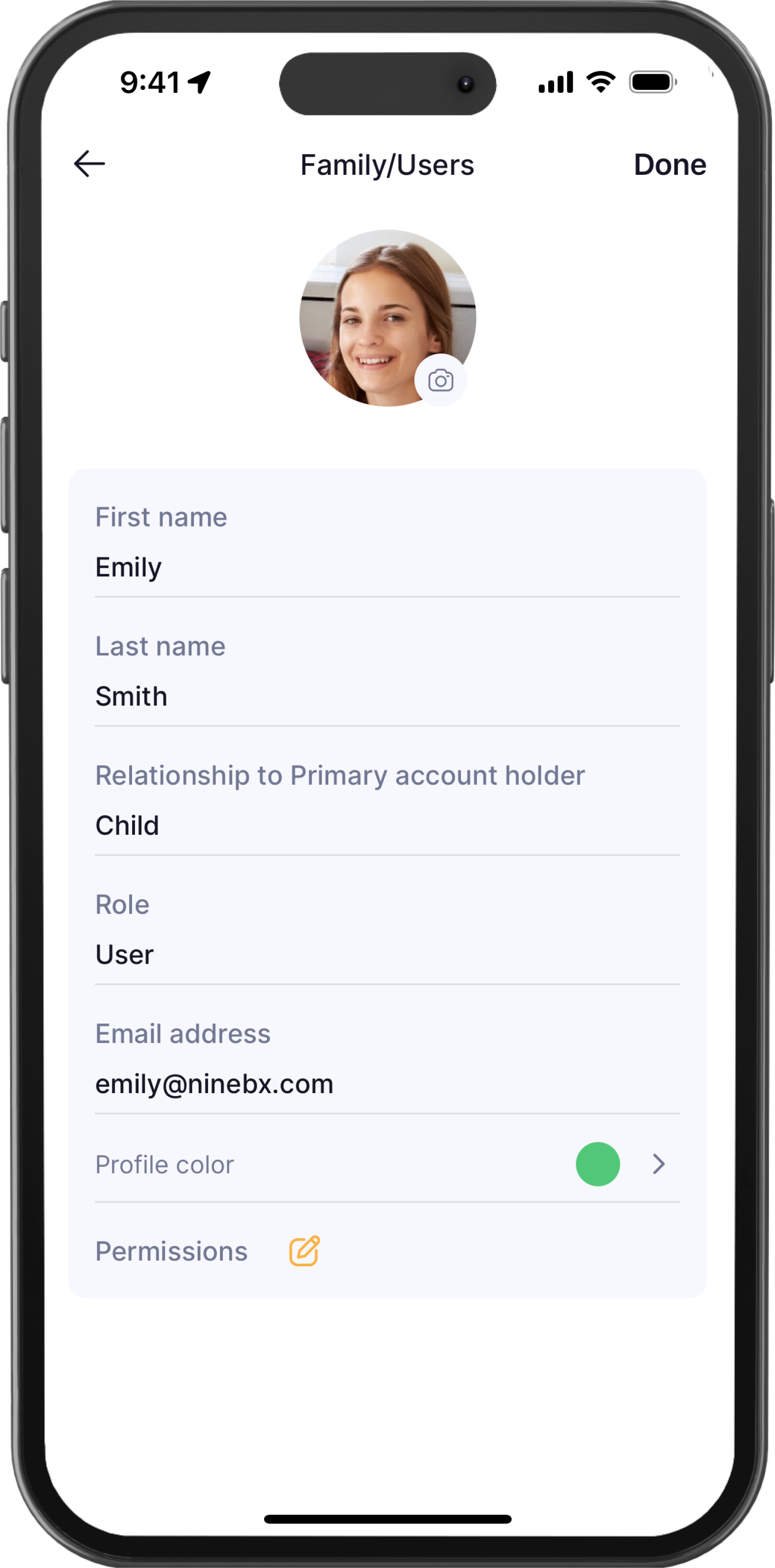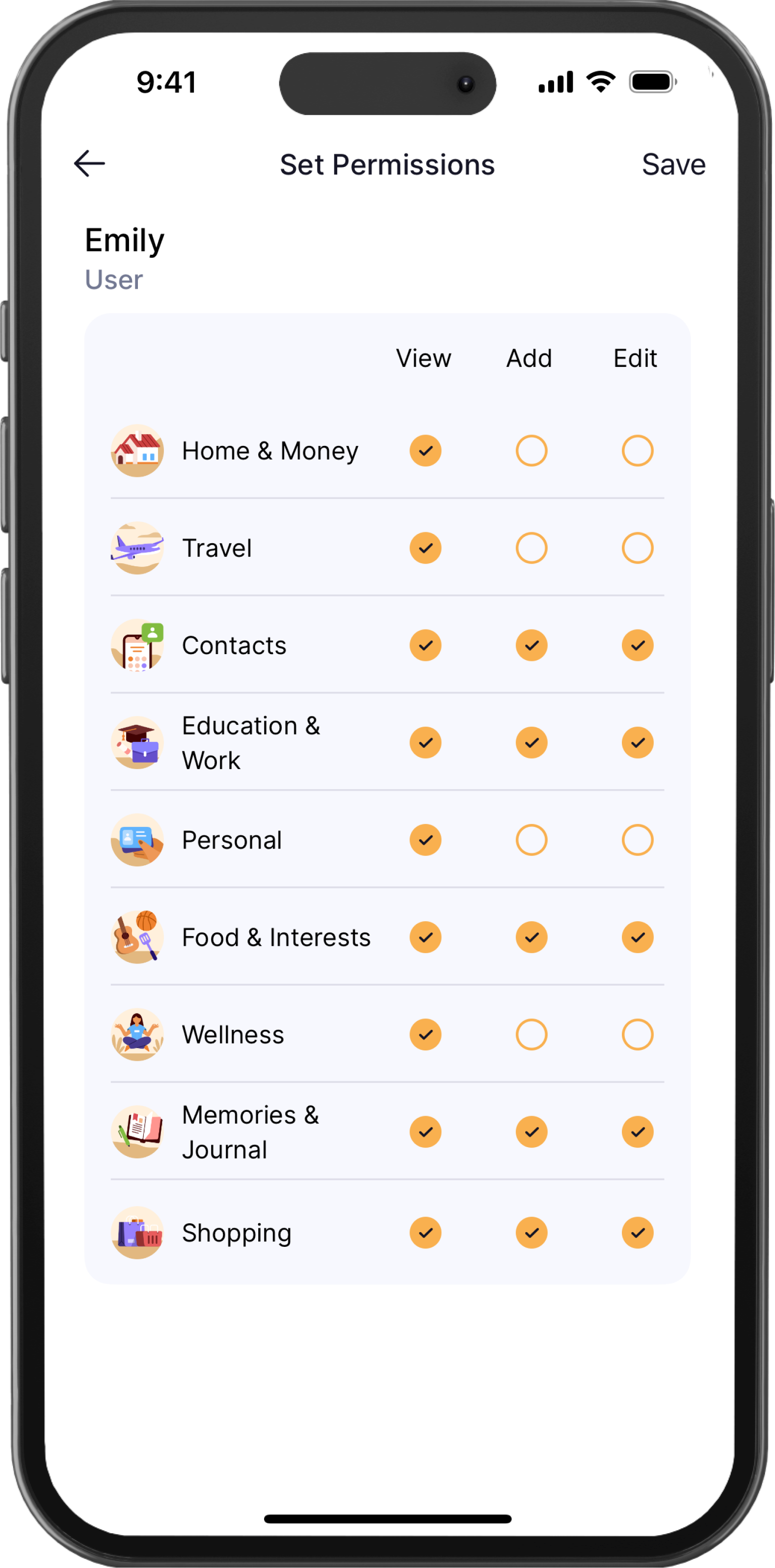 To set permissions for a user in your account:
Navigate to the Account screen by tapping on the tab bar at the bottom of the home screen.
Tap Family/Users in the Account section of the Account screen.
Swipe left on the user's profile card and tap the icon to modify their profile.
Tap the icon next to Permissions

at the bottom of the u

ser profile screen

.

On the Set Permissions screen, set View, Add, or Edit permissions separately for each box. Granting Edit access also grants View and Add access, and granting only Add access also adds View access.
Tap Save on the Set Permission screen, and then tap Done on the user profile screen for the permission changes to be effective.
Note:
This feature is available only in certain subscription plans.
The primary account holder is able to edit the profiles and permissions for all users (including the co-admin, other users, and non-users).
The co-admin is able to change only their own and other users' and non-users' profiles and permissions (not the Admin/Primary account holder's).
Other users (non co-admins) are able to edit only their own profiles (but not permissions).
Email addresses of family members cannot be changed once the account is registered.