Invite your family members to use the app and even add records for dependents and pets. You can customize user access to grant family members access to only the information they need.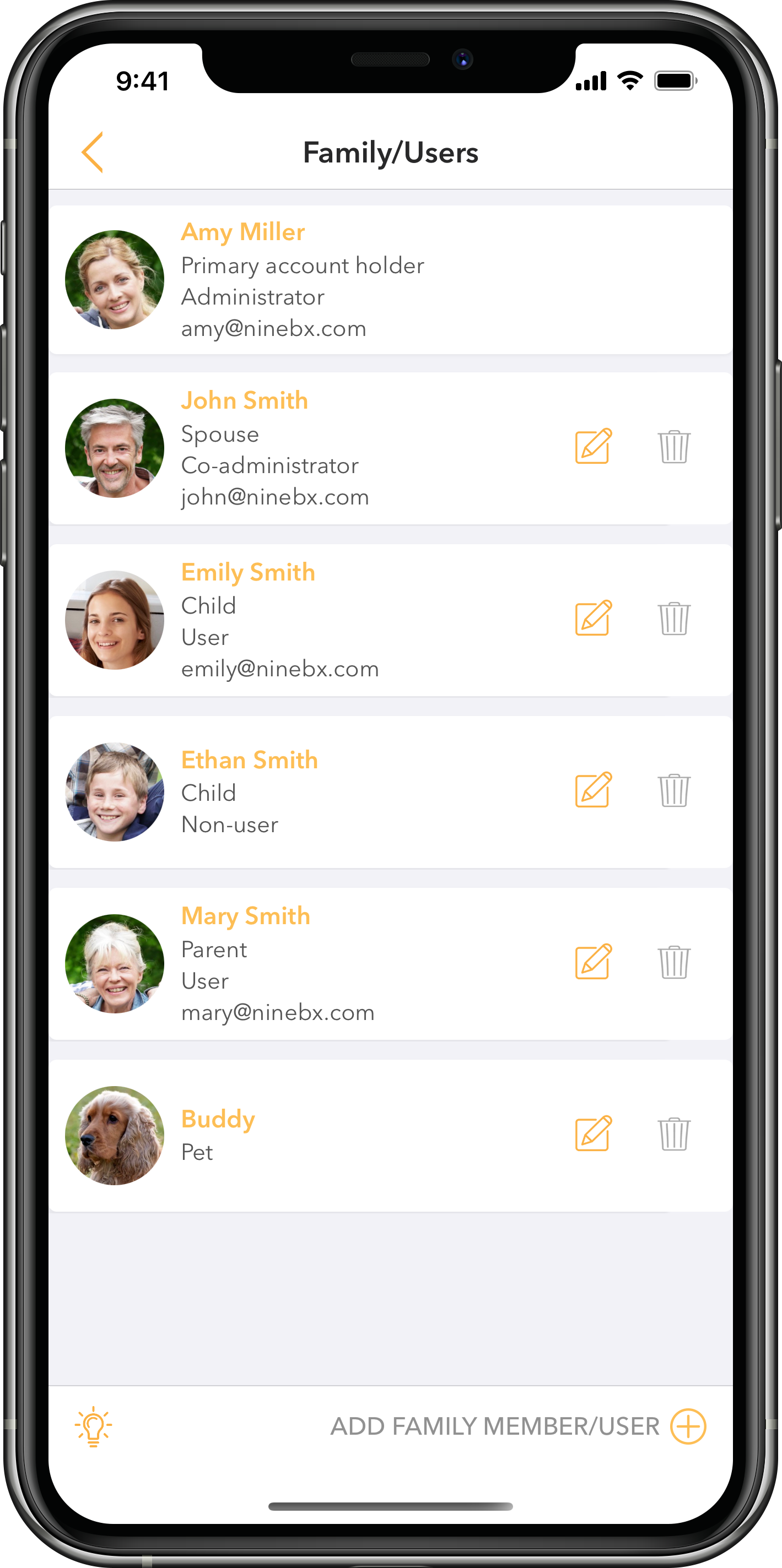 To add a family member:
Navigate to the Account screen by tapping on the tab bar at the bottom of the home screen.
Tap Family/Users in the Account section of the Account screen.
Tap Add Family member/User at the bottom of the Family/Users screen.
Complete the profile for the member you would like to add - their Name, Relationship to you, Role, and Email address, where applicable. You can also add their profile picture if you'd like. Note: Only you will be able to add profile pictures for the Non-Users in your account, but other Users will also be able to edit or add their own profile pictures after they log in.
Add dependents and pets as Non-users. This will allow you to save documents and records under their names.
As primary account holder for your family, only you, and any Co-admin(s) you add, will be able to set the Relationship, Role, and Permissions for other Users.
Note: You may have to upgrade your plan to be able to add Family members/Others to your Sortifyd account. See Subscription Plans for a comparison of the various plans offered so you can select one that is right for you and your family.