Sortifyd widgets let you quickly access key features of the app, right from the home screen on your phone. You will be able to view a snippet of your upcoming events and tasks for the day, view your frequently used lists, quickly add events, to-dos, and photos, or search your Sortifyd account by keyword.
Widgets are currently available only on Sortifyd for iOS. Widgets for Android will be available soon.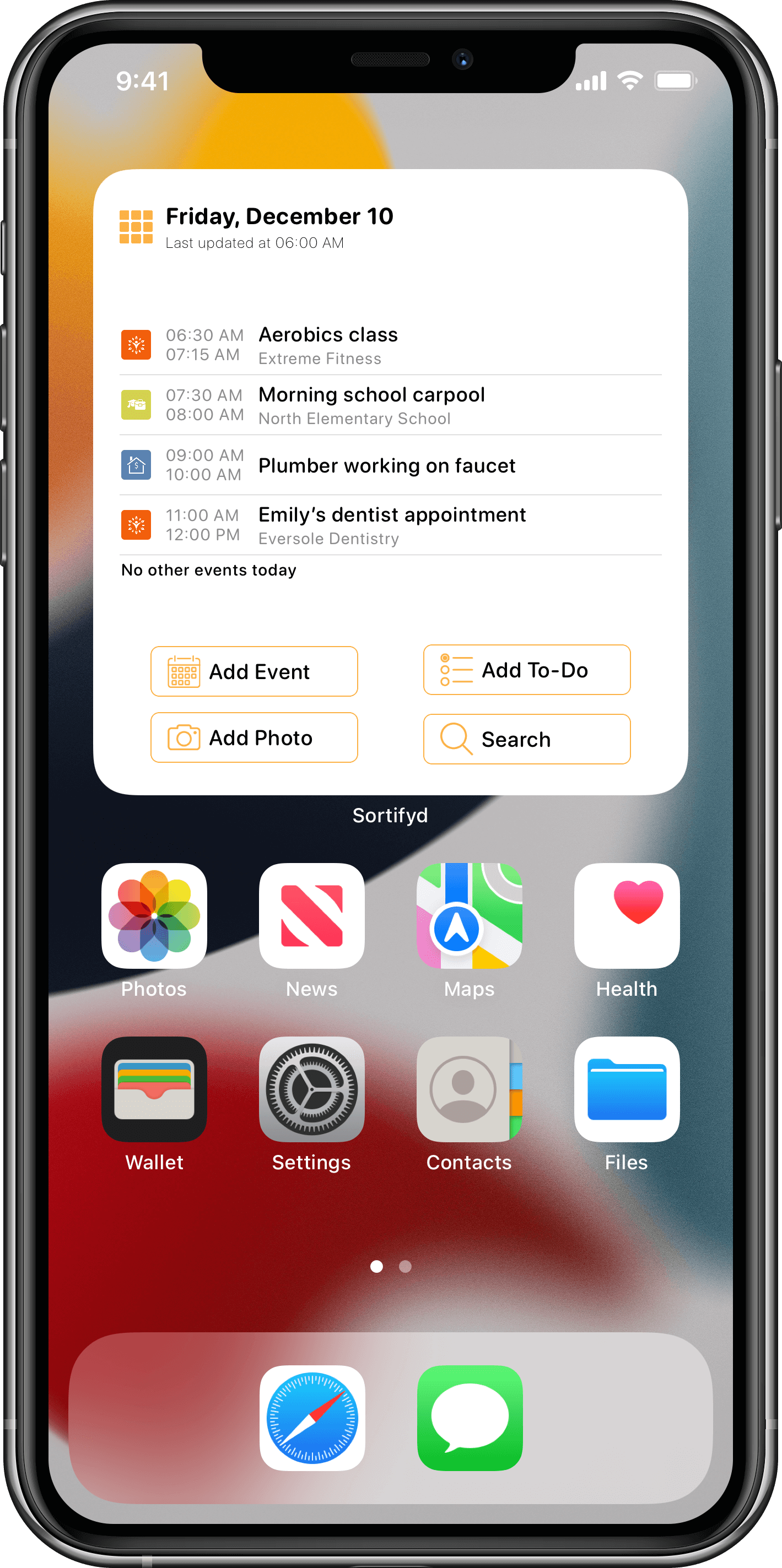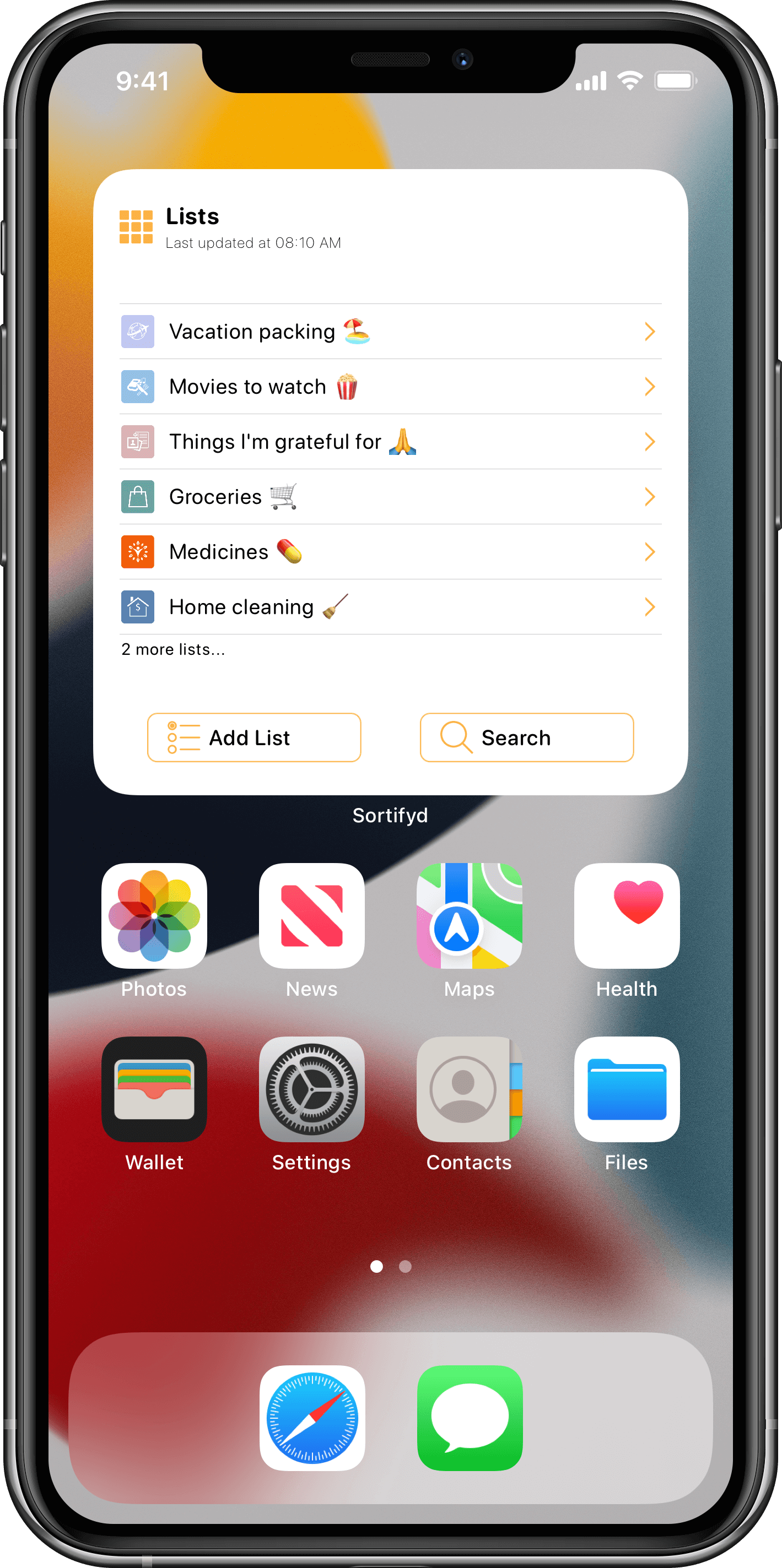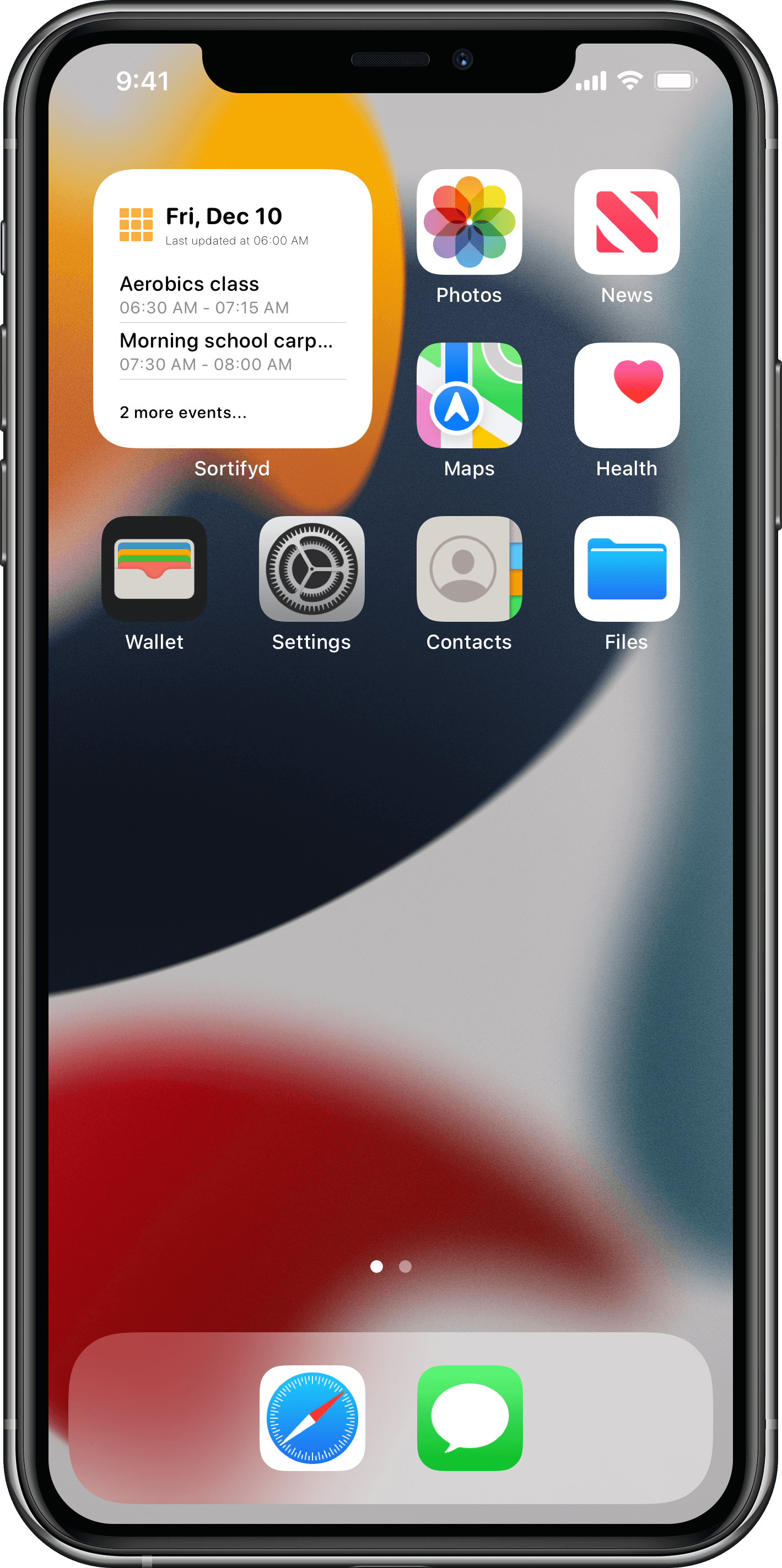 There are four widgets available for iOS as shown above. To add a widget on your iPhone, make sure you have the most up-to-date version of the app by visiting the App Store. You may need to update the app manually unless your app has already been automatically updated. After Sortifyd has been updated, do the following:
On your iPhone home screen, touch and hold an empty area until all the app icons start to jiggle.
Tap the Add button on the upper-left corner of your screen.
Search for Sortifyd in the screen that comes up.
Choose from one of the three Sortifyd widgets that you see in the carousel and then tap Add Widget.
While the app icons are still jiggling, you can drag and place the widget anywhere on your iPhone home screen.
Tap Done on the upper-right corner of your screen.
Note:
This feature is available only in certain subscription plans.
For your security, other than the view of your upcoming events and tasks for the day, any access to your Sortifyd account through the widget will require Face/Touch ID to unlock the app (if you have enabled that feature in the app).