Elevate your daily routines with a shared space where all household members can track, visualize, and celebrate their consistency with streaks. Whether it's daily tasks, self-care routines, or other commitments, the Sortifyd habit tracker makes it simple for everyone to monitor and build upon their successes, helping all stay committed to their goals.
In Sortifyd, you can transform any recurring list item or task in any of your lists into a habit by simply enabling its habit-tracking function.
Note: Habit tracking is currently available only on iOS. It is under development for Android and will be available soon.
Here's how you can get started with habit tracking in Sortifyd:
Navigate to the Lists screen by tapping the icon on the tab bar at the bottom of the home screen.
Create a list: You can create a separate dedicated list such as "Habits & Routines," or track items in any of your existing lists as habits. See the article Creating lists and adding tasks for details on how to create a new list and add or edit a recurring task.
Enable Habit Tracking: To track a list item or task as a habit, simply enable the Habit Tracking toggle switch on the item details screen (see View Details screenshot below). Any task tracked as a habit can be identified by the icon present in the icon set for that item in the list view.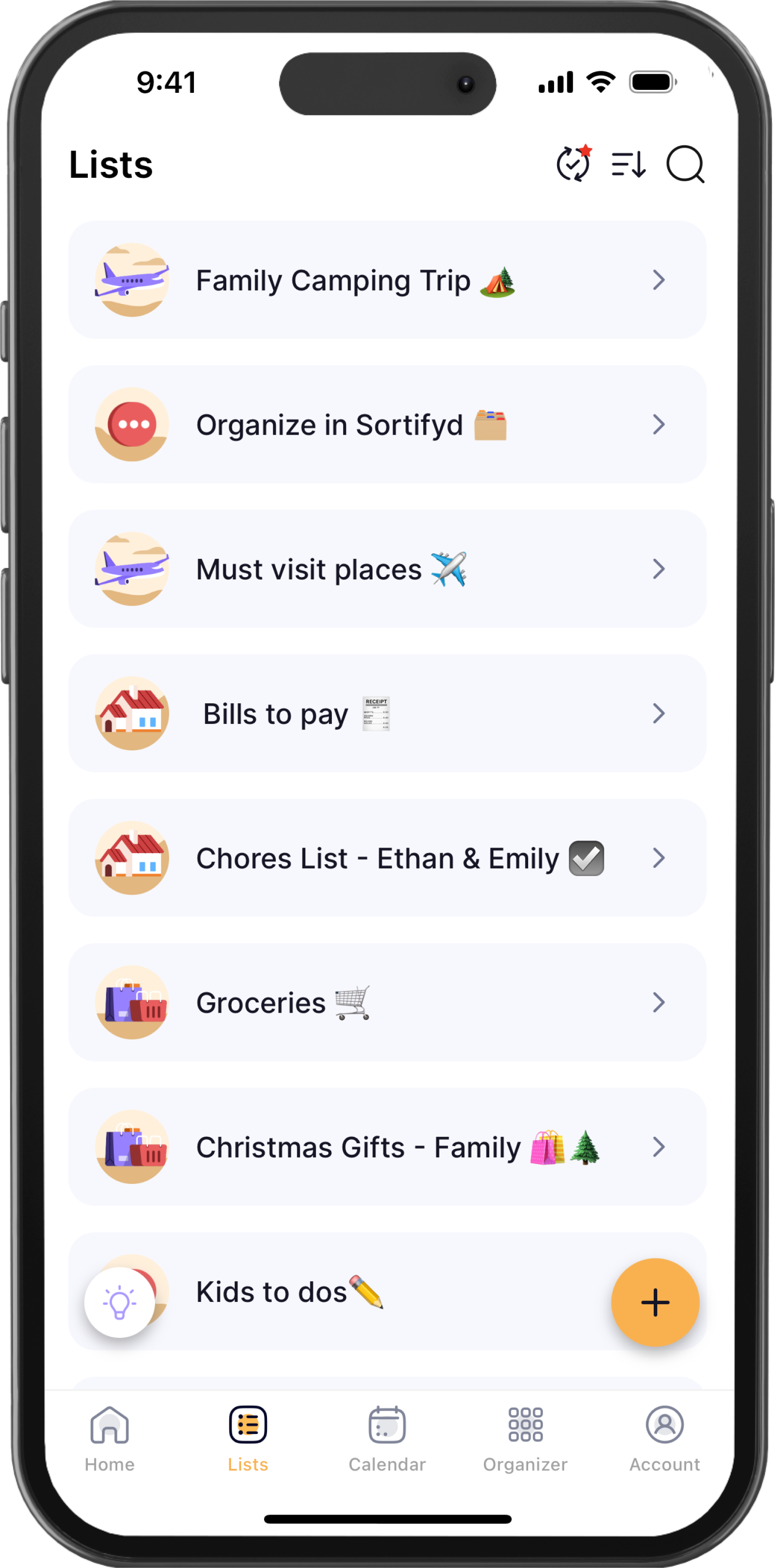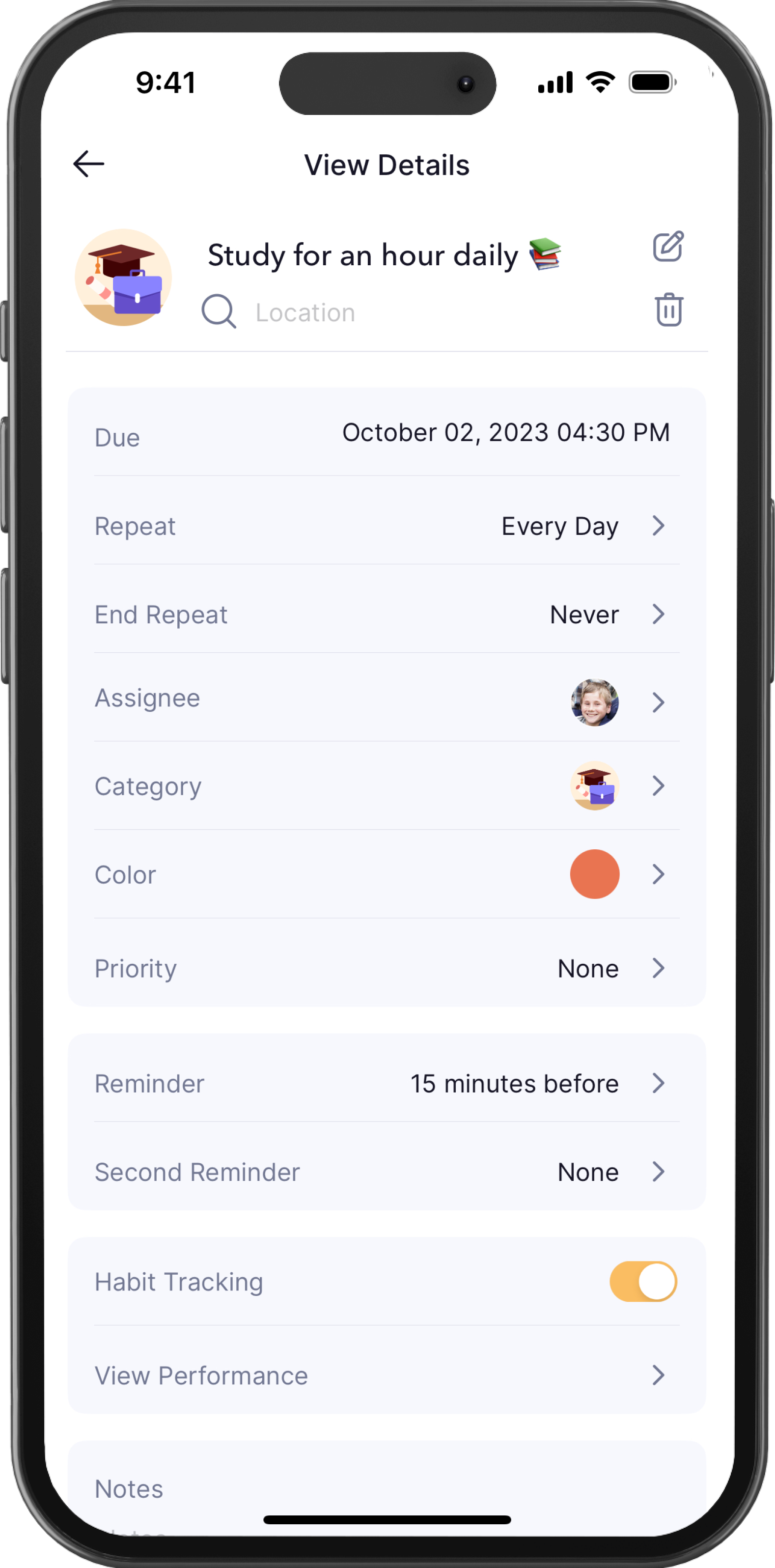 Once habit-tracking is enabled for an item:
Marking Progress: Every time you check off a task (e.g. "Study for an hour daily 📚", in the screen below), you will be prompted to mark that occurrence as "Completed," "Missed," or "Skip". Skipping is considered an "allowed miss" (like a cheat day you may allow yourself) and while it is factored into your streaks, it does not affect the "Success Rate" metric in your performance summary.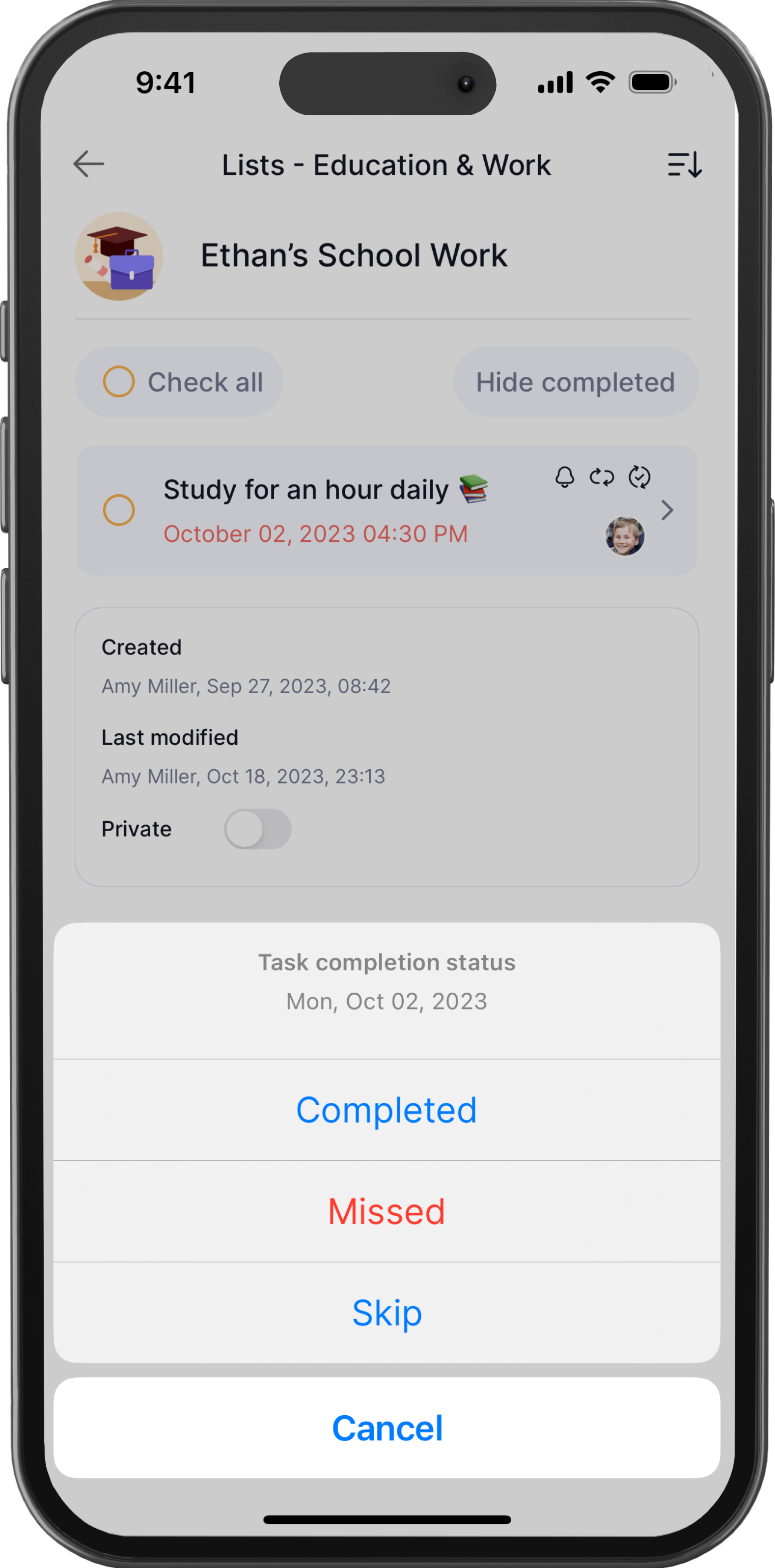 Viewing Performance: Tapping on a habit-tracked item allows you to view or edit the item's details, or view your performance for that habit.

Performance Metrics: The performance view displays:

A calendar with colored markers indicating days of completion, misses, or skips.
A breakdown of completed, missed, and skipped days.
Performance metrics including:

Days Tracked: The total count of days since you began tracking the habit.
Latest Streak: The number of consecutive days the habit was followed without misses.
Best Streak: The longest sequence of days the habit was historically followed.
Success Rate: The percentage of successful days, calculated as Days Completed/(Days Completed + Days Missed).

Habit Tracker Summary: Tapping the icon on the top of the Lists screen displays a summary of all tracked habits. Selecting any habit here reveals detailed performance metrics for that habit.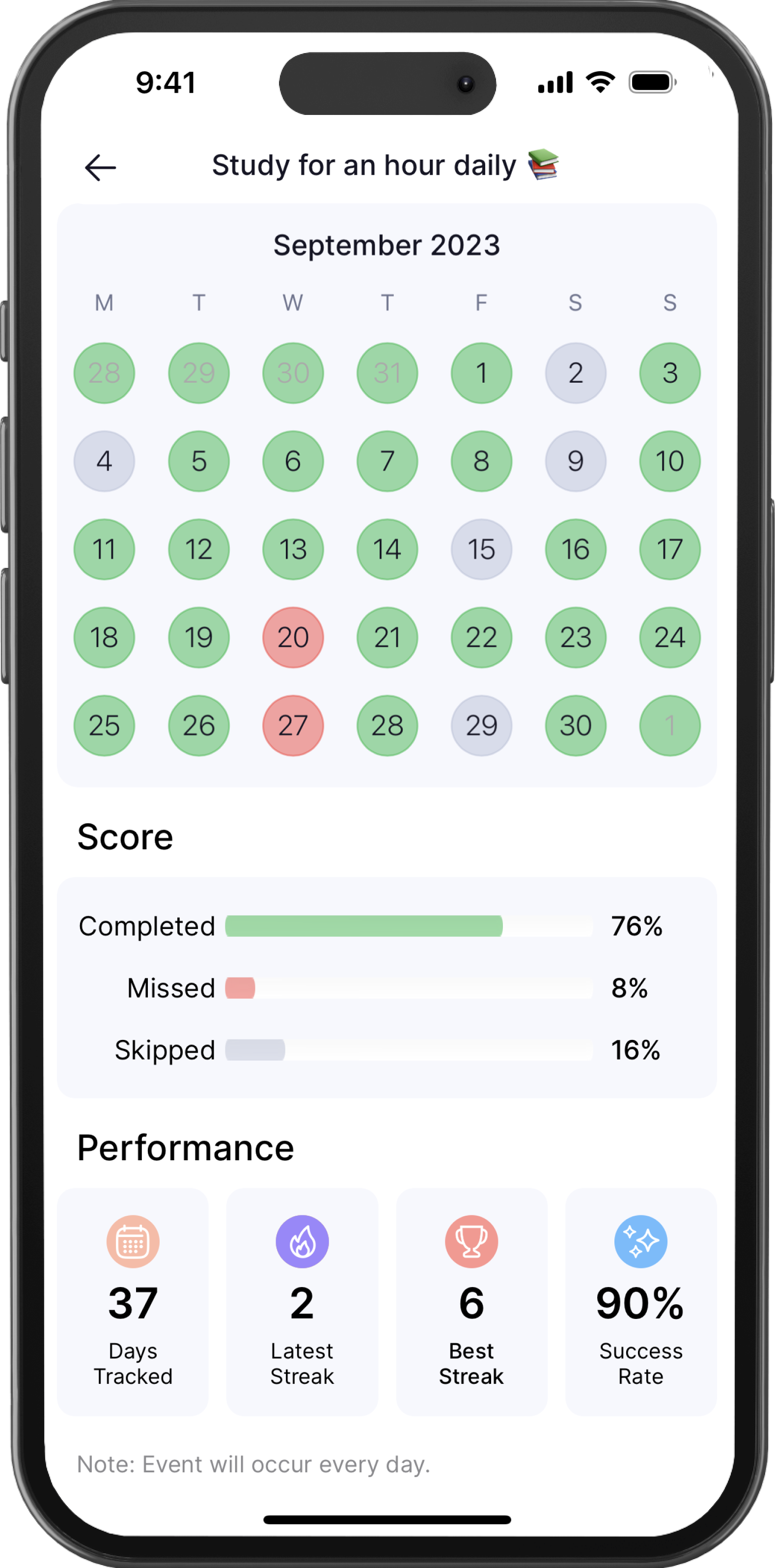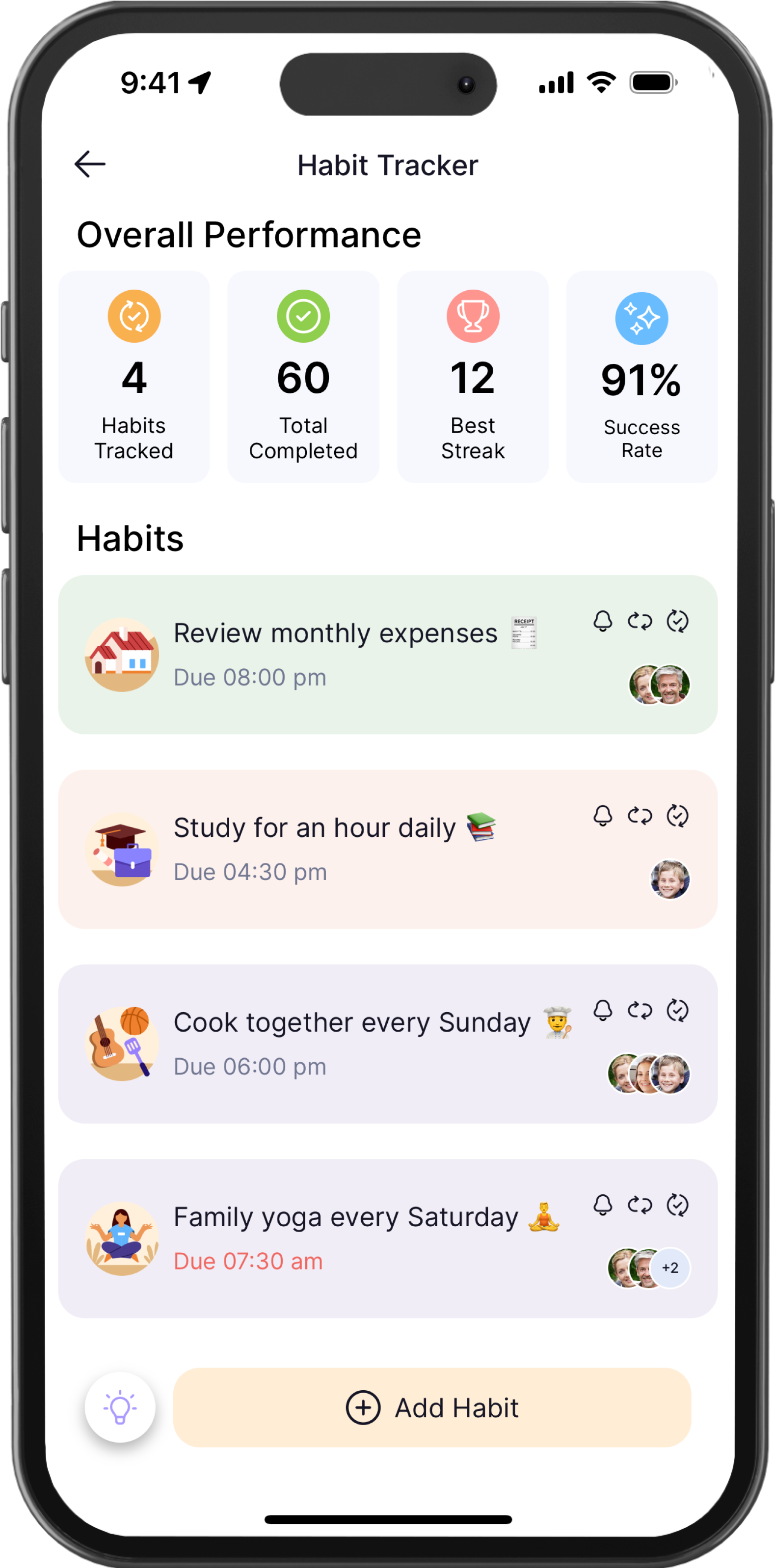 Some tips: